Pictures stolen from an American girl named L.Yvette A.
plus.google.com/117920844867100453761/posts
split from :
http://www.romancescam.com/forum/viewto ... 94#p502133
zorpia.com/SusanHelms54719
Susan
50, female
Salt Lake City, Utah, United States
Looking for anything with anyone
aged 35‑99, in Portugal.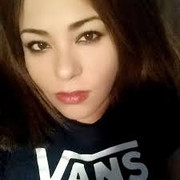 Hello Dear,
My name is Susan Jane Helms,i have a warm and friendly feelings as i saw today in
Zorpia, so i decided to leave a massage for you. please kindly reply me with my e-mail
(
susanjanehelms101@gmail.com
) so that i can tell you more about my self Thanks.
Hangouts;
(Untitled)
susanjanehelms101@gmail.com
pic => Gen.Susan Jane Helms
see
http://www.romancescam.com/forum/viewto ... 05#p506041