evelypalac
tagged.com/profile.html?uid=6098967696
Last Active: 10 days ago
Member Since: November 20, 2019
Gender: Female
Location: Győr, Győr-Moson-Sopron megye,
Hungary
Age: 30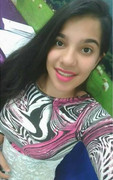 Szép napot kedvesem, Hogy van ma? Néztem át a profilod, köszönöm a kapcsolatot. Kérem,
írjon nekem az e-mail címen. Nem mindig vagyok itt, nekem van egy alapvető javaslat,
amely nagyon sürgős és fontos, és ezt szeretném megbeszélni veled keresztül (
Evelyn735@outlook.com
).
Have a nice day, how are you today? I viewed your profile, thanks for the contact.
Please email me. I'm not always here, I have a basic suggestion that is very urgent and important
and I would like to discuss this with you (
Evelyn735@outlook.com
).