Leslieberke40 Jul 13
Hi, how are you. I'm Leslie, I really love your picture and you look handsome man to grow old with forever more
Leslieberke40
Email
Leslieberke38@gmail.com
Gender Female
Looking for Male
Age 42 y.o.
Country United States
City New Zion
Here for Romance, Serious Relationship, Marriage
Marital status Single
Sexual Orientation Straight
Children I don't have children
Ethnicity White
Religion Christian
Body Type Slim
Education Bachelors Degree
Occupation Farmer
Description
Personal Description I'm about 5.8ft tall with a lighter brown hair.i am a very lonely,compassionate and a good listener and easy going fellow person right from my childhood birth also an intelligent young lady with a good sense of humor i am a lady that is down in the earth with all it takes to be responsible and like every good and care free i like to go hang around with friends for lunch and enjoy the cinema view..i sometimes cherish a country walk to ease away my free time. i like feeling next to mother nature, when i want to have me time.I love swimming,listening to music,watch movies at home,camping,skating,plays ing outdoor sport, i play basketball very well, i like to play golf & I love watching golfers players,I love to laugh and have fun. I am not a flirt and never meet a stranger but once I am committed I am very loyal.
I'm looking for my soul mate and my love of my life partner to grow old with forever more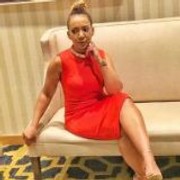 IP Address Geolocation
107.150.23.225
107.150.23.225 or 107.150.23.225.static.quadranet.com is an IPv4 address owned by QuadraNet Enterprises LLC; bad IP proxy
avatar hangouts shows "Julie":
https://www.romancescam.com/forum/viewt ... 68#p625868