see also....
viewtopic.php?f=3&t=39650&start=405
matchdoctor
dsfvdgv5345
56-year-old Male
Seeking Women: 42 - 79
New York, New York, United States
I am hopping to someone
about myself:
looking to meet a woman that i can spend the rest of my life with in good times and in bad times as well, A woman that I can love and cherished with all my whole being and heart and I pray to God almighty that he will provide me with that kind of a woman someday in my life
about my children:
I am having one child called Alexander and he's now 16 years old.. He's so kind, awesome like his dad..Lol.. He's so friendly.. He's in the school now..I love him so much
about my work:
I love my work, I love help my country and also assist those that needs help.. I love to protect and secure everybody around.. I always makes them feel so proud of
the person I would like to meet:
I'm proud of myself in being honest and most trustworthy, I seek that in a mate, someone who is compassionate yet understanding who has a calm behavior and a great personality
Hello pretty,
I was surfing through profiles after a short time on this site and i came across your picture, it really attracted me, so i stopped and decided to read your profile and wow, your profile is just as great as your picture itself. What a beauty! You definitely got your appearance so attracting and appealing. I guess nobody is gonna skip your profile without sending you a message. You look far younger than your age.Is what you have on this site a correct statement of your age? I find it interesting in getting to know you and for us to learn something about each other,It's been a cool day and I hope to read from you again and if you don't mind we can start communication as well,you can leave me your e-mail address or you can write to me at (g.frankmiller9944@gmail.com) and I will reply you back ,I hope you find it calm reading my short lines,take care and hope to read from you again..
With Regards
Frank Miller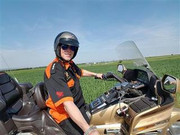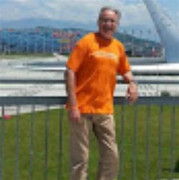 Hello Dear,
How are you doing,hope you are fine?Well i am happy to hear from you and also want us to get to know each other better.i want you to know that you are the only one that i am communicating with,i am new to online dating and i have being on matchdoctor for just some days.
Well let me start by telling you about my family background,I was born and raised in NYC,my Dad is from NYC and my Mum is form London, when i was 10yrs old my Dad past away and my Mum relocated to London. i had my Secondary and University Education in London and I was the only child of my mum and my Mum is the only family i have .
I lost my wife Five years ago on a unto car accident, since then i have been bored and lonely. Am happy to met you online i just say i should open the site and try my luck and here you are, i want us to be serious about getting to know each other and lets know whats the future holds for us.
So let me tell you a little about me,I am a Vet Doctor by profession, and I have many of the personality traits that you might expect to go along with the profession: I am compassionate, gentle,perceptive, intuitive, communicative, loyal,reliable, trustworthy,analytical, ethical (Hmmm..I sound like a boy scout,don't I?) However, I do not fit the bill of an intellectual, as I am far more interested in people than in scholarly pursuits. I love my work, and find great satisfaction in helping people. I leave work at the office, and If am off duty?I am at home.
Friendship is a gift that's fair in all things, its roots from ones heart involves memories that stay not for a while but for a life time..My mind tells me that you are a special and nice person.i will want to know more about you.hope to hear from you soon.
we can do chat on hangout messenger or Skype because i do already, i hope you are able to figure that out and either write me on my regular email or add me to your hangout messenger or Skype list so we can chat instantly ..I am waiting for your pictures too..
Remain Blessed
Frank.