Wonder Dating
raymondsmiths937
57, Man, Single
Los Angeles, United States
Little about myself I'm a man who is Hard working, optimistic, playful, devoted, intelligent, trusted, genuine, honest, sincere,witty and easy going man. I'm very passionate in all areas of my life, I am very responsible and try to eat right, work out and live a healthy life. I stay active and have a good time doing it. I believe in a healthy relationship, I value honesty and trust. That is what I am all about and if you do not have them you do not have anything. I think it is important and to understand and accept each other's strength and weaknesses, it is important to have passion, romance, physical attraction, a playful attitude, with a lots of laughter I strongly believe all that. I have strong family values and morals.
Things I like about myself
I'm an easy going man with good working conditions, I am supportive and caring, I am also a good listener.
in fact I am a good and well-mannered I love my family, I like to spend time with them...I am quite active, I like to work and not sit in one place. I know how to be friends and know how to love ... I appreciate decency, sincerity, reliability and I try to be like that in myself ... I like walking, traveling, reading books, theater, sometimes cooking ... and I also need to learn my English because when there is no practice I make a lot of mistake
My favourite outdoor activities are
I enjoy going out to the beach, love the ocean and mountain view, also take a walk in the park.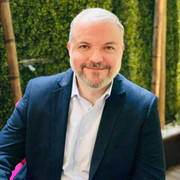 Hangout pic..