I met this man call Randy Muller on a Dating Site call Zorpia.com/Twoo.com
Email Address:
randyvmuller@gmail.com
(Hangouts)
https://www.twoo.com/805388095#index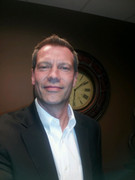 Randy, 50
Luxembourg
Likes 209 Views 356 Match % 81%
Here for friends
Chat Connected
Do not generalize everyone because you had it bad with someone else...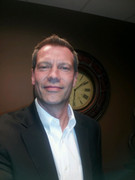 PROFILE DETAILS
Randy has completed 17 out of 52 details.
Response rate: 60%
Response time: Within a couple of hours
Zodiac sign: Libra
Preferred language: English
Relationship status: I'm single
Sexual orientation: I'm straight
Work & education: I'm working
Education: PhD
LOOKS
Ethnicity: Black
Height: 5'9"
Eye colour: Other
I have: No tattoos/piercings
Clothing style: Sporty
LIFESTYLE
Whom I live with: Alone
Field of study: Mass communication
Sports: I'm a freak
VERIFICATIONS
Randy has 2 out of 3 required verifications. Make sure you get Verified too.
Twoo Premium
Verified
Phone Number
Verified
Messages he sent to me in my Zorpia.com/Twoo.com Inbox
Randy:
Hello! Nice to meet you.
I'm Randy, how about you?
Randy:
Nice to meet you ______
How's your day going?
Done working for the day?
Randy:
I'm from Luxembourg....
Randy:
Hello!
How are you?
How's life in Australia, how's family and work?
I hope the situation there's much better...
Hope to hear from you again...
Randy:
Hello ______
Good afternoon from here?
It's weekend, what will you be doing?
______, why are you here online, are you looking for someone to have relationship with, because I'm, if you're, I'd like to know more about you.
Randy:
Hello! Good morning.
Nice to hear from you again.
Can we talk on instant app
Randy:
Like hangout?
Randy:
I'm also interested in a relationship
Randy:
randyvmuller@gmail.com