WARNING: SCAMMERS HAVE IN THEIR POSSESSION A RECORDED WEBCAM OF THIS MAN!! IF YOU "SEE HIM ON CAM', IT IS NOT THIS MAN "LIVE" YOU ARE SEEING, BUT A RECORDING. IF YOU ASK A SCAMMER TO WRITE YOUR NAME ON A PAPER AND SHOW IT IN CAMERA, HE WILL REFUSE, OR HIS CAM WILL "BREAK" RIGHT AT THIS MOMENT.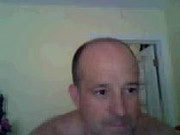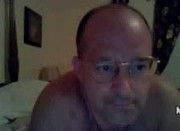 morleterry on fishmeetfish
morleterry Profile: looking for my soul mate
Age & Gender: 53 Year Old Man
Location: Hampstead, North Carolina, US
My Profession: Importer
About Me
i,m Terry 53 years old divorced with one son ,i like music and it drive me crazy i like to do many things Love is not about finding the right person, but creating a right relationship. It's not about how much love you have in the beginning but how much love you build till the end.
junkmail:
how are you doing today thank you for the message here is my Email
morleterry@yahoo.com
i,m waiting on my dear ..have a good night
Received: from
[80.87.92.58] - Ghana
From: Terry Morle <
morleterry@yahoo.com
>
thank you for the message and how was your weekend .. i,m Terry Morle ..i was born in IL loves park city ..but i,m currently living in north Carolina in my house here .i,m 53 years old divorced with one son i,m an a business man i import car Engines .i,m living alone ..i have been alone for give years now ..i,m looking for my soul mate ..i want a woman who is very honest ..i send me your pictures ..i have been searching ..but never have luck for that ..i,m very happy you respond to me ..please tell me what you to ..waiting to see your picture ....have a nice weekend