johabfroder on confirio
49 / Male / Straight
Living in New York City, New York.
About Me
I am a cultured man who loves life and respect friendship, I am sociable, compassionate and caring. I am looking for a nice woman who is intelligent cultured and has understanding of what love is,and knows the meaning of partnership and shares with me these values.I hope that my woman would be wise open minded,trust worthy and caring.
junkmail:
Hi how are you? my name is JOhan Froder! I Hope you are fine and in perfect Health. I am new on this online dating and i am happy to come across your profile here today and deemed it necessary to write you immediately. So could you please reciprocate to my message via email(johanfroder at gmail dot com) so we exchange photo and get to know each other more better and share passion together if possible . Have a nice day and God bless you,
Best Regards:
Johan.
johanfroder@gmail.com
, but
johanfroder@yahoo.com
is also his email, so I sent message to Yahoo.
From Readnotify:
Opened 9-May-13 at 02:12:01am (UTC -7:00) - 4hours17mins16secs after sending
Location
Lagos, Nigeria
(86% likelihood)
Opened on (
41.203.67.52
:9932)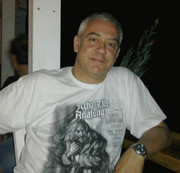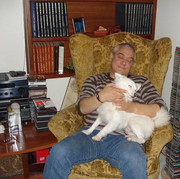 facebook.com/johan.froder
Johan Froder