pictures AND webcam footage are stolen from a German man Uwe H.:
http://www.myspace.com/bavariancowboy
" onclick="window.open(this.href);return false;
This topic is a continuous discussion from Part 2:
http://www.romancescam.com/forum/viewto ... =3&t=58970
" onclick="window.open(this.href);return false;
part 1 :
http://romancescam.com/forum/viewtopic.php?f=3&t=19999
" onclick="window.open(this.href);return false;
WARNING: SCAMMERS HAVE IN THEIR POSSESSION A RECORDED WEBCAM OF UWE!! IF YOU "SEE HIM ON CAM', IT IS NOT UWE "LIVE" YOU ARE SEEING, BUT A RECORDING. IF YOU ASK A SCAMMER TO WRITE YOUR NAME ON A PAPER AND SHOW IT IN CAMERA, HE WILL REFUSE, OR HIS CAM WILL "BREAK" RIGHT AT THIS MOMENT.
ALSO, UWE IS NOT A MILITARY MAN, HE IS A CIVILIAN. ALL PICTURES OF HIM IN UNIFORM ARE A PHOTOSHOP.
++++++++++++++++++++++++++++++++++++++++++++++++++++++++++++++++++++++++++++++++++++++++++++++++++++
JamesWilliams15
Gender: Male
Age: 50
Sexuality: Heterosexual
Looking for: Serious Relationship
Country: United States
State, City: brooklyn
Marital status: Widow or Widower
Children: I have 1-2 children living elsewhere
Religion: Christian
Education: Masters Degree
Occupation: doctor
america_soldier@yahoo.com
Personal Description:
i need a good and prudent wife from thy lord God
......... writes
Hello my dear friend I am James Williams i joined this site few minutes ago can we be friends?
209.239.123.81
Hosting Solutions International, Inc.
OrgId: SERVE-6
Address: 210 North Tucker Blvd.
Address: Suite 910
City: Saint Louis
StateProv: MO
PostalCode: 63101
Country: US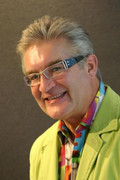 Yahoo avatar