MODS - Pics look very familiar.
Got this one off of FMF.
profile there =
aishaarop Profile: love me or hate me<-------
About Me
Hi Baby,
attached is my sexy pictures pls send money for me today <-----------
through western union money transfer if you love me with my details.
Name....Aisha Arop
Address....Senegal Dakar
then send me the following details
control number
sender names
senders address
question
answer
i love you
Reach me on email .
aishaarop@yahoo.co.uk
Thanks
Love From Aisha
Name used = Aisha Arop
email addy =
aishaarop@yahoo.co.uk
IP in RS database.
IP: 41.82.113.208
ISP: SONATEL
Country: Senegal
City: Dakar
header =
Return-Path: <
aishaarop@yahoo.co.uk
>
Received: from [41.82.113.208] by web172705.mail.ir2.yahoo.com via HTTP; Mon, 13 May 2013 19:57:04 BST
email sent =
hi my love ;
i saw your mail and profile in fishmeetfish and decide to chat please if you love to be my friend write me back in this email.
aishaarop@yahoo.co.uk
Thanks Love From Aisha
pics get hits to other anti-scam sites.
CB1975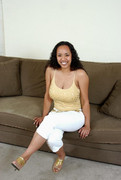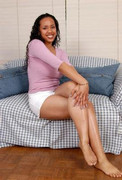 <----profile pic on fish