.... from MBN
UID 184884
Full Name Ada
Birth Year 1990
City Dakar
Country Senegal
Sex Woman
Interests (Personal Description)
I am a very nice sweet girl with full love carering and honest...
hello
My name is Ada Gaye . i am a female I was impressed when i saw your profile at
and will like to established a long lasting relationship with you.
In addition,i will like you to reply me through my private e mail box
adagaye2015@outlook.com
this is because i don,t know the possibilities
of remain in forum for a long time.
Thanks waiting to hear from you soonest.Ada
(
adagaye2015@outlook.com
)
2016-12-09 03:35:23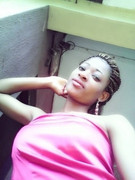 ..... her Pic is more as famous in the Scene
....... Mail is out!!!!!!