topic 92493 seems gone since 2015 so I start anew
ladysarah333 Jul 5
Dear,
I am L.Sarah, but my friend living in the UK created this account on my behalf. I would want us to discuss something very important. I am very discipline, intelligent, hardworking, genuine, honest and straightforward person. My email id :
ladysarah29@hotmail.com
Regards,
L.Sarah.
Hi
Hi sir, no mail from you still?
ladysarah333
Email
adassdivine@gmail.com
Gender Female
Looking for Male, Both
Age 20 y.o.
Country Sudan
City Juba
Here for Friendship, Romance, Serious Relationship, Marriage
Join Date 19/03/2020
More About Me
Marital status Single
Sexual Orientation Straight
Children I don't have children
Ethnicity Black
Religion Christian
Body Type Average
Education High School
Occupation Self employed
Description
Personal Description I'm an honest,cultured,discipline,intelligent,understanding,easy-going,industrious,loving and caring woman.
I like watching movies such as Documentary, Winfrey Oprah show, Will Smith show, Drama, Comedy and Detective. I listen to music such as R & B, Soul, Country, Reggae and Gospel.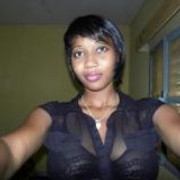 IP Address Geolocation
198.96.95.227
198.96.95.227 or 198.96.95.227.static.quadranet.com is an IPv4 address owned by QuadraNet; bad IP proxy