spam 1:
lindaaddo
Hello
My name is Linda,I am a single female looking for love and friendship, i was very happy to see your profile here and want to show interest and i believe that we can be good friends if we give each other a chance, please respond to me via
(
lindaaddo80@hotmail.com
)
and i will send you my pictures and data, from there we can take it. I am waiting to hear from you,
(
lindaaddo80@hotmail.com
)
spam 2:
My dear beloved in the Lord.
How are you doing today?
I'm sure this email will come as a surprise as we have never met before and you would also ask why I chose to be among the many Internet users in the world. The Internet has turd the world into global villages where you can reach anyone you've never met.
Before continuing, allow me to give you some of my biography. My name is Mrs Gloria Flynn 57 years old and wife of the late Sir Peter Flynn, a dual citizen of Switzerland, who died in a plane crash on Monday, September 7, 1998 during a flight from New York to Geneva. GMT 14:22 UK.
After the death of my husband, I became the leader of his investment. I'm sorry to burden you with my health. I recently diagnosed cancer. It has contaminated all forms of medical treatment, and now I have only a few months left to live, according to medical experts. I did not live my life very well because I've never really cared for anyone (not even myself) but the business of my deceased husband. Although I became very rich, I was never generous. I was always hostile to people and focused only on my business because that was the only thing that interested me. But now I regret all this because now I know that there is more to life than just having all the money in the world or wanting to ea. I believe that if God gives me a second chance to enter this world, I would live my life differently than I lived.
I have contacted you because I would like to have a personal and trusted relationship with you as I intend and am willing to facilitate the change of ownership for the transfer of my deceased husbands' deposits from my billions and to invest in your personal property. Charity payout to the less privileged and homeless.
I will wait for your answer with thanks for your due consideration. God is with you.
Sincerely,
Gloria Flynn
(
Gloriaflynn0@gmail.com
)
lindaaddo
Looking for Male
Age 38 y.o.
Country Germany
City berlin
Here for Friendship, Romance, Serious Relationship, Marriage, Just Fun
Marital status Single
Sexual Orientation Straight
Children I don't have children
Ethnicity Black
Religion Christian
Body Type Slim
Education Student
Occupation i will tell you letter
Description
Personal Description i will tell you letteri will tell you letteri will tell you letteri will tell you letteri will tell you letteri will tell you letteri will tell you letteri will tell you letteri will tell you letteri will tell you letteri will tell you letteri will tell you letteri will tell you letteri will tell you letteri will tell you letter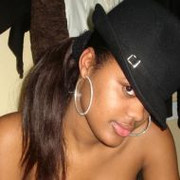 41.66.229.66
Accra, Ghana