Pictures stolen from a Nigerian girl known as by "Adasexy"
igbox.co/adasexy/
Subject: Hello Dear, this massage respects Yours
From: favor cole <
favourcole2@hotmail.com
>
Hello my dear,
I am writing this letter to you with tears and sorrow from my heart. With due respect, trust and humanity, to
be honest, I really would like to have a good relationship with you, and I have a special reason why I decided
to contact you, it is because of the urgency of my situation, My name is Miss Favorite Cole, 24yrs old female and kept from the Ivory Coast in Africa Zachodniej.Śmierć my late father in February 2011.that lead me to the refugee camp here Senegal.
My late father Dr. Edson Cole was treasurer of the MDC for Ward 9 North Coast, my parents were killed, because it is not in support of the regime of former Ivorian President Laurent Gbagbo, after returning from school saw our house and my parents were killed.
After the funeral of his father, stepmother and uncle conspired and sold the property to an Italian father Expertrate that shared the money among themselves and live nothing for me. One faithful morning, I opened my father's briefcase and found out the documents which have been deposited huge amount of money in the bank with my name as the next of kin.The $ 7.3 million is ($ 7.3 million), and I confirmed it with the bank.
I contacted the bank to apply for funding, but the bank refused to release the fund to me, a bank manager told me that my late father left an instruction to the bank, that in the event of his death, I have completed 28 years before the fund will be released to me or introduce GUARDIAN which they are received money in my name, as specified in the contract with the bank.
Dear I humbly seek for help in the following ways:
(1) In order to ensure the bank account where the money will be transferred to the country.
(2) To serve as a guardian of this fund since I am a girl 24 years for the system to me to come to your country to further my education after the money has been transferred to your account. Moreover, I am willing to offer 35% of the total sum as compensation for your effort / input after the successful transfer of this fund to your bank account and also mapped out 5% for expenditure on. In addition, identify options to assist me so that I can give you the contact of the bank where the fund is deposited as I believe that the transaction will be concluded within four (4) days express an interest to help me. included here is a picture to show his innocence.
The only person who knows that he is Rev.Pastor Dennis Mark, who is a pastor (United Church of Christ) here in the camp was very nice to me since I arrived here, but I do not live with him, and I live in a shelter for women because the camp have two hostels for men, one other for women.
You can call me Father Pastors Tel number
(+ 221-774 893 411),
if you call, tell him you want to talk to me,
he would send me to come and pick up the conversation in his office.
Waiting for urgent and positive response, I would appreciate an urgent message indicating your ability and willingness to handle this transaction respect information, such as
1.Your name of the country .............
2.Your phone and fax ...............
3.Your work place and position in the office ..........
4.Your passport number .......
Please do not take it for himself now. As soon as I received your details and I will give you
contact information of the bank, in which the deposited money in order to contact them.
Thanks and God bless!
Sincerely,
Favorite Cole.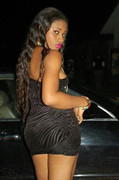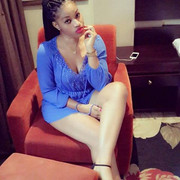 angelreturn.com/
GRACE DOKIE
Male / Single
25 - Arad / Romania
Current Location Auckland/ New Zealand
Create Date 24/11/2014
Last Login 31/01/2015

About Me: OK AMSTERDAM
Looking For: AM LOOKING FOR MAN
Ethnicity Black
Appearance Very Attractive
Relationship Status Single
Occupation Student
Living Situation Live alone
Relocation Willing to relocate another country
Books I LIAK SCHOOL
Religion Christianity
Star Sign Aries
Message:
favourcole2@hotmail.com contact me