Hello xxxxxx!
Thanks for the letter, to me was pleasant to see it. Thanks, that you have found a free time and have written to me. Every day we start to learn with you each other more. It is interesting to me to communicate with you, to learn about you more.
Today I saw my mother in my dream and thought, that I should tell to you about my mother because when I speak about her - I speak about my family. It is valid so because I never saw my grandmother and my grandfather. And I have no brothers and sisters. I was the only child in family, and my family has consisted from two person - my mother and me. I really feel proud when I speak about mother because she was very good woman. But together with it, each time recollecting my mother, is caused with tears to me, and I cannot hold them. My mother has died, when to me there were 17 years. Three years prior to her death my mother has damage to road incident. She stood in the street, and she has been brought down by the automobile. Probably, the driver was drunk, because witnesses have told, that the automobile moved by a zigzag, and has suddenly appeared on sidewalk. As a result of collision my mother has been paralysed. She spent three years in an invalid armchair. Then, she has died. At her heart has stopped.
Forgive to me, that I have told to you about it. I have decided to divide my memoirs with you as with the friend because I did not speak about her with anybody about current of long time. Forgive me, that my letter is sad, big and not interesting. Simply, when I start to speak about my mother, I cannot stop. But I promise to not write such letters more.
Now I rent an apartment in Yoshkar Ola.
And I would like to tell to you about the apartment. There is one room, kitchen and bathing. I understand, that it - a small apartment, I live one, and for me it is convenient to live in such apartment, I feel convenient in this apartment. And my apartment is near to my work.
I should finish the letter, and I would like to ask you some questions. I shall be grateful to you if you will answer them:
You live in an apartment or in the house?
You have any pets? You could send me a photo of the domestic favourite?
Sincerely and with best regards Elena.
Received: from [10.193.159.83] ([85.140.6.52])
Date: Fri, 31 Jul 2020 11:22:59 +0300
From:
elenkakaapelsin@gmail.com
MTSGPRS-7
Mobile subscribers pool
Mobile TeleSystems, PJSC, GPRS/3G/LTE Gn infrastructure in Volga-region
MTS backbone NOC
PJSC MTS / former CJSC Comstar-Direct
Petrovsky blvd 12, bldg 3
P.O. BOX 4711 127051
Moscow, Russia
DA1324424.jpg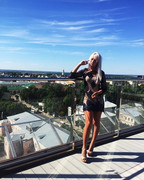 SA32924.jpg
SA832923.jpg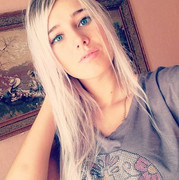 SA92222.jpg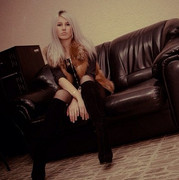 WA1342442.jpg