Hello dear xxxxxxx!
Today for me the greatest happiness to see your letter! My mood increased by 100 percent!
For me it is very nice that you write to me and give me your attention.
I first got acquainted with a man on the internet! I will try to tell you in detail about yourself in my letters!
I hope for reciprocity!
I am currently working in the industry sales in a small company.
My specialty at the "manager of a trading hall" where I sell home appliances!
In the shop where I work selling televisions, vacuum cleaners, refrigerators, irons and many other products.
I like my work and I am always responsible for everything I do.
In the city where I live is very difficult to find a good job! I for a long time could not find a job in my city.
Now all is well and I worked as a salesman! Although I have a medical degree!
I moved to live in Krasnovishersk 18 years old when I entered the College of Medicine.
After college, I entered the Medical University.
My specialty pharmacist.
I worked as a pharmacist in a pharmacy for about six months, after the university.
But I quit because of the fact that the pharmacy I received a small salary, and I do not have enough money that would pay for my room.
And after graduation, I stayed here.
My Krasnovishersk not a big city where I now live at a distance of 1733 kilometers from Moscow!
I work from 9:00 to 17:00. Of course I have a lunch break!
Now, at lunchtime I was using a computer at work to write you a letter!
I'm not allowed to use a computer at work for personal reasons, but I still find time to use the internet.
How many hours a day do you work? Do you like your job?
I really want to know more about you, because I really like our acquaintance.
To be honest, I asked for help on the Internet to find their other half.
For many reasons I can not find love in my city.
I really want to fall in love with a man! Nationality for me it does not matter!
Gradually, I'll tell you all about myself, but from you I also want to know everything about your life.
Tell me about yourself.
I am very happy that now I have such a wonderful friend like you.
Yes, I wish that you were my friend! Friendship is important in a relationship!
It is very important for a man to respect a woman! A woman should respect a man!
Love should be the most important part of every family.
Now I must finish this letter.
Tomorrow, I'll wait for your letter. I will be very happy to see your photo!
Your new friend Natalya
Received: from User-111-PC (162.183-56-198.rdns.scalabledns.com. [198.56.183.162])
Date: Tue, 16 Oct 2018 08:51:52 +0300
From:
whiteladyrus@gmail.com
Enzu Inc
OrgId: ENZUI
Address: 10120 S Eastern Ave
Address: Suite #248
City: Henderson
StateProv: NV
PostalCode: 89052
Country: US
image.jpg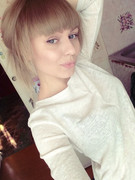 image2.jpg