Hello My Lovely Man And My Sun xxxxx!!!!!! xxxxxx, I am glad to receive
your letter. I with impatience waited for it both my heart was warmed
also my heart knocked when I today have opened it. My love, I can come
to you on July 29th. Can you meet me? Thank you so much for helping me
come to you. Honey, I am sending you my bank account information so
that you can send money there. Honey, they told me at the bank that
you have to make money transfer through the SWIFT system. Your
employee at the bank should know how to do it. Honey, we'll be
together soon. Write me when you send this money to me for travel. I
think of that as it would be good if could in weekend go on a nature
and have a rest there. I will be cooking tasty salads, we would take
with ourselves tent, knifes and all other accessories to a campaign
and have put in the car. Then I have still taken a bottle red wine. I
do not love alcohol, but a red wine I drink on holidays but not much.
We would take meat what to fry it on a fire and would go to a wood or
on seacoast. Where you would want xxxxxx? I would like closer to water.
There we would put tent, would grow a blanket what to sit on it. Would
put on a table salads, a wine glasses, have dissolved a good fire.
Then together I would shall send swim in water, to lake or the river.
The main thing that we could swim together. We would bathe, laid on a
coast, kissed. Caressed one another, would enjoy a nature. looked at
the sky. Have then returned to tent, have prepared for meat and would
sit to have supper. A fire shine us. xxxxx, you open a bottle and pour a
wine in glasses. We drink a little for us and I see that one droplet
has remained on your lips and I kiss you gently, you respond on my
kiss and take me on hands and carry in tent. xxxxx, we are engaged in
love, we enjoy each second of love, each minute of passion and it is
very good us together. Then we leave tent, we categorize a blanket
closer as a coast and we look at the sky. You embrace me and warm the
heat. We are closer and closer, we speak we speak and we fall asleep
under singing night birds and under a night rustle of leaves. I think
that soon all of what we dream the reality begins. Each our day will
be filled with love and we shall be happy for ever. I love you, and I
send you the most most sweet kisses and I hope that they warm you at
cold night in your bed. If when you read my letter and in the street
night that look at the sky. There you will see constellation the big
she-bear as a ladle. xxxxxx I send you this ladle full kiss and
tenderness. I love you xxxxxx! Yours and only yours Elena
P.S. My bank information!
Name of bank: AO «ALFA-BANK»
Address of bank: 27 Kalanchevskaya str., Moscow, 107078
The account number or IBAN: 40817840904280021386 (USD)
The account holder's name: Ivanenko Elena
Address of holder's home: 628240, Sovetsky, st. Lenina 20-23, Russia
Swiftcode of Bank: ALFARUMM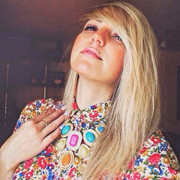 .... given Holders address Ханты-Мансийский Автономный округ - Югра АО, Советский р-н, Советский г., Ленина ул. 20, 628242