Hi, how are you doing?
I was very glad to receive your letter ... To be honest, I was a
little afraid to write you my first message .. All this is for me for
the first time. But now that you have answered me and I understand
that you are also interested in our further communication, I am happy
to tell you more about myself, in this letter.
I guess you were wondering how I found your email? And why do I write
to you?
I received your email in the agency of an acquaintance in my
city. I was told that you are also alone. And I decided to write to
you
.. I heard a lot of good stories when people got acquainted on the
Internet, but then their relationship developed in real life. And even
if there are many kilometers between us now, they disappear through
e-mail. We can receive instant messages. I think it's great!
By the way, my native language is Russian, but I know some English. I
can write and speak English. I studied it at school and at university.
But still sometimes I will use the translator program so that you
better understand me ... And I apologize in advance if I make mistakes
... I hope we can understand each other without problems.
Now more about me: I was born on December 15,
1990 in a small town in
the north of Russia, called Pechora.
In our city there are 40 thousand
people. Our city is not very old, and was founded only in 1940 ... My
sign of the zodiac is Sagittarius. I read that the women of this sign
are affectionate, tender and charming. And their family becomes the
main priority in their life. I hope that this will be true and in the
future next to me there will be that man whom I can trust and with
whom I can open ... I have an increase of 168 centimeters and a weight
of 51 kilograms. I'm a blonde with gray-blue eyes. I do not have bad
habits, I do not smoke or drink alcohol. I try, eat healthy and
healthy food, because health is very important in our life. And we
consist of what we eat ...
In my spare time I like to go in for sports. My favorite is cycling in
the summer, and skiing in the winter. I also like to rest on the
nature in the warm season, tents, a fire, the starry sky and the river
... I do not like the city vanity, and alone with nature I feel happy
... And what hobbies and hobbies do you have?
I want to tell you that I dream to meet a man with whom I will be
happy. I dream of finding true love. And I am sure that in love the
most important thing is understanding, sincerity and honesty. I
promise that I will always be honest and sincere with you. And I hope
you do too. It's the only way we can really get to know each other.
I am very glad to meet you and will look forward to your reply! And of
course, I'll wait for your photos.
Your new friend Daria.
from [10.0.0.100] ([188.162.195.241])
From: Daria <
shinerayofsun@gmail.com
>
Date: Sat, 26 May 2018 01:02:52 +0300
SCARTEL
infrastructure in Ufa
Scartel Network of PJSC Megafon
30, Kadashevskaya emb.
115035
Moscow
RUSSIAN FEDERATION
IMG_192034.jpg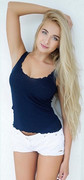 IMG_294822.jpg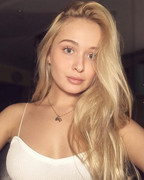 IMG_349621.jpg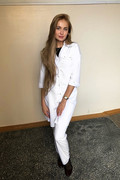 IMG_458294.jpg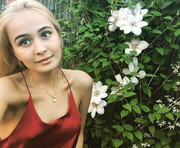 Loa
https:/ /love.mail.ru/pt/mb1754076409/album_photos?album_id=1782860182&photo_id=1819371901