...... from my 24FD-Spamfolder today.
Good day! My name is Yana.
I'm from Russian Federation. City Almetyevsk.
I'm 36 years old woman.
This mail you got from internet dating service, I believe.
I paid some money to them and they promised to find some answers for me from European men.
They promised to send my letter to men who looking for serious relations with Russian woman via Internet.
Probably they was wrong and you have no any interest to my mail... I don't know....
If you have interest, please, write me your ideas and thoughts.
If you have interest you will get more information about me and my life in Russia with next e-mails, so we can know and learn each other.
I ask you to write me in any cause, even if you not looking serious ways on Internet. Ok?
I try Internet dating first time, so I need to know your honest answer.
I hope you can understand my English...
But we can use Translator Online without problems, if language barrier can be a problem for us....
I wish you good day! Waiting for your next response! Yana from Russia
P.S. I put some photos for you, so you can see which person try to contact with you
If you have interest to me, don't forget to send me your photos too! It's very important for me!
Received: from QRJATYDI (62.211.62.160) by vsmtpvtin3.tin.it (8.6.060.43)
From:
yanavladim80@gmail.com
To:
X-Mailer: IncrediMail v 6.29.5181
Date: Sat, 6 Oct 2018 14:54:41 +0300
TIN
Telecom Italia S.p.A.
BBBEASYIP STAFF
Viale Parco De Medici, 61
00148 Roma
Italy
i33_cthumbnail_orig.jpg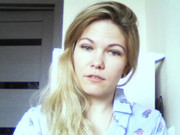 Almetyevsk is a city in the Republic of Tatarstan, Russia, located on the left bank of the Zay River (Kama's tributary) 265 kilometers southeast of Kazan. Population: 146,393