..... funny Letter from my MBN-Spamfolder today.
Hello! You 'll likely will be surprised by my writing.
I am just go dating through the Internet.
It seems that I open ed a gate that which hid a lot.
To me, this isastonishing and it seems me that I 'm already enough aged for all this.
I begin to feel that I do not catch up with the pace of the world that is near me.
I decided to keep up! And try to use new technologies for conversation!
I will get to the point. I am 48 years old. I 'm not here to jokes.
I am interested in personal dating and the begin of an adult relationship.
I hope that ye will text me.
My emotional state doesn't let me to start write a lot now.
Cause I still feel little modest.
I can guarantee that you will get my more confident and informative letter only in case you answer to this text!
Wait your thine reaction!
Received: from mail62.in-mybox.com ([79.174.12.214]) ....
Proxy!
From: "
buva25@in-mybox.com
" <
buva25@in-mybox.com
>
Date: Fri, 29 Mar 2019 17:09:30 +0400
THEFIRST-NET
The First JSC Network Operations
The First JSC
Office 2, 34a, Raduzhny m-r
664017
Irkutsk
Russian Federation
My-Photo-0219.jpg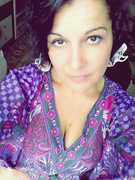 Юлия, 43, Россия, Пенза
https:/ /tabor.ru/id15420764
..... RPO is Юлиана Дубровина/Yuliana Dubrovina from Penza
https:/ /vk.com/mehtatelnica
https:/ /ok.ru/yuliya.dubrovin
https:/ /my.mail.ru/mail/yulya-dubrovina/