....... from my MBN-Spamfolder today.
Hello xxxxxxx..
I do not know, read you it the letter! or not!? I just wanted to tell that to me not all the same ours with you Acquaintance!
I sent away to you already 3 letters and the a photo
And I want to ask you is interested in ours with you acquaintance, or I should not hope for your answer??
...... delivered over Yandex/Moscow
DCS-20094.jpg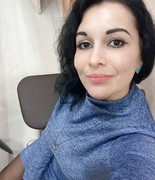 DCS-23209.jpg