... thanx to "
TheConrad
" who informed me about this Topic and his Experience. Before two years we had made a 30min. Report for the russian TV-Station NTV.ru where was shown on the End how they recruit in a Restaurant russian Girls for Webcam chat and all the other Stuff to put Vics in the "you've-to-pay-for-get-contact" Trap. Here some Screenshots from him about a such a Datingpage where you've to pay before you get to know the Girl better.
it's like running through a Minefield, when you try to spoil her Business, Scammer become always "very funny and electrical". One can see it also in this TV-Report. Also this Datingpages which work with Models and Decoys are "funny" sometimes ..... when it goes around making Money, its no Fun anymore.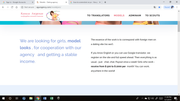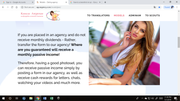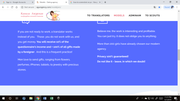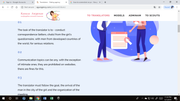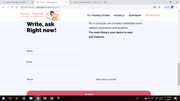 ..... here his comment and experience with one Webpage:
"In screen shot 2 this person, or person using this photo in profile kept writing to me even if I did not open the letters. I have a few dozen photos of her I copied. In fact I have a lot of photos I think are of scammers. My scammers are really just letter writers on sites that charge for letters, chat and video chat. I suspect one video chat was a loop and another was just a short clip and then technical issue...because they only had a short clip to use I suspect. This site, Bride-Forever has many sister sites with similar layout and same photos."
http:/ /aguragency.com/modeljam/