Hello xxxxx. I am pleased that our acquaintance, it brings into my life
a pleasant feeling of riddle. I'm glad we get to know each other
better with each letter. Thank you for my wonderful mood. I am ashamed
that I could not answer you before. I hope you will forgive me. I had
difficulties at work, but now everything is over. Today I want to open
another page of my life for you. I think it will be interesting for
you to know more about my life. I can say that in my life not so many
close people. Of course I have friends, but my grandmother-the most
expensive for me people. After my parents died, she put all her love
and wisdom into me and taught me what a woman should be like. Be able
to cook, maintain cleanliness in the house, be able to listen and
think before talking . Be elegant, but not affordable. Do not be
afraid of obstacles and be confident in my abilities. I only recently
realized that thanks to my grandmother's upbringing, I became who I am
now. I've been thinking for a long time that it's time to create a
strong family. It is important for me to find mutual understanding
with my man. I think that in relations there should not be secrets. We
need to work together on everything. Of course, the choice of a life
partner should be approached responsibly. I want a life partner. A
partner with whom I will live in mutual understanding and harmony.
Have common dreams and desires, live enjoying every moment spent
together.
I didn't tell you before, but I buy a lottery ticket once a
week. I've already won small amounts but still haven't won the Grand
prize. I have a little present for you. I think you're lucky, and I
bought two lottery tickets again. I bought one ticket for myself, and
one ticket for you. I sent it to you from the lottery website.
People
in Russia like to buy lotteries. This is a chance to catch good luck
and completely change your life. I don't know how things are in your
country. Are you in the lottery? If you have received a message from
the lottery website, do not be afraid. This happens automatically. On
their website you can check the status of your winnings and follow the
progress of the draw. Who knows, maybe I'll win a million dollars, and
we can have a good rest and fulfill our dreams. The last time the fate
often gives me surprises. Not so long ago, another positive event
happened in my life. I found a nice man, a friend on the Internet. I'm
talking about you xxxxxx I like our epistolary connection. It's nice
that we both get positive emotions from our communication. I'm very
interested in you and I want to imagine what kind of friendship we
could have. Can you imagine that? I'd be very interested to know your
mind. What do you think about our serious relationship? Don't get me
wrong, I don't want to live in illusions and be disappointed if I'm
not interesting to you as a woman. I am convinced that in life there
is something that can not be measured by money, although it is
important to live in prosperity. I do not care about the abundance of
money, but I like all want to live in comfort and eat well. Buying
fresh food in Perm is not cheap, but you can not save on health. I
want a long and full of positive emotions and unforgettable events
life. Perhaps some of my desires may seem crazy, but only success is
the visible difference between madness and courage. I believe that all
my wishes will come true. But it's not enough just to believe. We must
always make an effort to achieve our goal. It is important not to give
up and move forward, to be able to find the strength to overcome
difficulties. There were moments when I wanted to move away from the
problems. But I'm not that kind of person. I don't run from
complexity. When I started my business, I thought a few times to quit,
but found the strength to continue and now my business brings good
income. Maybe I was very passionate about work and that's why I'm
still single. I don't want to look back, but I'm serious about meeting
you, and I think you should know about my sad experience. My
ex-relationship really hurt me. I felt that he became cold to me, and
could not understand why. I tried to talk to him, but the conversation
always ended in a scandal. Then I caught him cheating, although
objectively speaking, he had no reason to do that to me. We had
regular, various sex, and I always did everything in order that it was
always satisfied in the desires. It really hurt my heart. His betrayal
destroyed all my warm feelings in an instant. I couldn't forgive him
and left him. I have long regarded this as the past and I live in the
present, looking only to the future. I don't keep my bad memories from
the past in my memory and try to forget the sad moments, erase it from
my life. Unfortunately, it is not easy, but I am sure that this is the
right way. Now I decided it was time to start a family. My business is
working properly and I have to think about my future. Not so long ago
I didn't know that somewhere far away there is such an interesting Roy
man. Your words and thoughts are available to me. A man should be like
that. More restrained and strong. My grandmother always said that one
word men should be stronger than five women words. I agree with her,
but we should not forget that a man needs to love and respect the
opinion of his women. A man should give his presence a sense of peace
and security. xxxxxx, I want to be honest with you. I have a desire to
write to you without stopping, but I understand that my message is
already very big. Maybe it's time to finish my letter, I plan to go
with my friend Adelina to the cafe soon. Today is warm summer weather.
I thought for a long time what kind of underwear to choose, but I
decided that I would not wear underwear. I think it's nothing special.
I'm sure every woman has ever walked without underwear. This creates a
playful mood, and gives a sense of additional freedom. Although I can
say that the Thong does not prevent me from feeling free. I think I'm
distracted, it's time to finish my letter. I hope you didn't get bored
reading this. I'll wait for your answer, hug, Roza. P.S. Few of my
photos to keep you entertained.
..... delivered over Yandex/Moscow
IMG-00412.jpg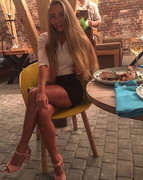 IMG-00426.jpg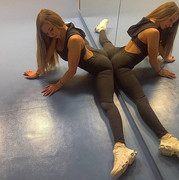 IMG-00430.jpg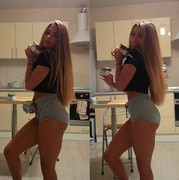 IMG-00448.jpg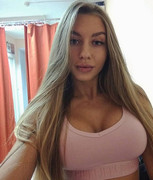 ..... how I've said ... sooner or later we'll get her ..... BINGO
xxxxxxxxxxxxxxxxxxxxxxxxxxxxxx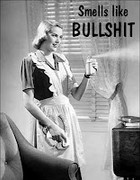 ..... this Lottery Crap we know from here and I still wait of my 5 Mill.
Guzel Zamaleeva; <
guzesweete@wmailo.ru
>
viewtopic.php?t=126891