Hello, my dear xxxxxx. Thanks for your reply. I was looking forward to your letter. Your letters make me happy and a smile appears on my face. I'm very glad to have met such a wonderful person like you. sorry, I'm not always right can you quickly reply! but I answer you with great pleasure!
My dear, I am very pleased that you are telling me about your feelings. You are such a sweet man. You know, I also have strong feelings for you. Do you have whatsapp phone number ?? I trust you and I want to give you all my care that I can give you.
I know we haven't known each other that long, but I can see my life changing for the better. I think it's because of our communication. I began to smile more often, and to be joyful. I've forgotten what sadness is and it's all because of you. I really want to walk with you on the street or on what some holding hands.
I look forward to meeting you, I sincerely want us to love each other in reality. You want this?? I want us both to be happy, to see love in our eyes. My dear, I have an important question for you, what do you think of me?? Would you like to be with me one day??
This morning I got up, had Breakfast and washed up then I got dressed, wearing perfume and went to the bus stop to wait my bus. At the bus stop I noticed a couple in love a man and a girl. The man hugged his girlfriend so tenderly and after a moment whispered in her ear: "I love you." I felt a little sad, I thought at once how sorry it wasn't you and me. all day I thought about you and our meeting!!! as much as I would love to see you in real life and talk to you about us, I want to enjoy a romantic time together ! I'm sure we'll be fine together! everything will work! I know! When I came to work , my colleague noticed that I what that not such! she asked me jokingly: are you in love? I said no! what makes you think that? my colleague answered me that it was noticeable on my face! it's probably because I think about you all the time!
you know I really want my heart to be filled with mutual love ! I want to with you have us was love! do you want to be happy with me?
I send you a big kiss and wish you a good evening!!!
Please send me an answer as soon as possible. Your beautiful Svetlana!
Received: from asus-pc ([213.193.19.5])
From:
svetilianasi@gmail.com
Date: Mon, 2 Sep 2019 19:35:30 +0300
SEVEN-SKY-BROADBAND
Iskratelecom CJSC
ISKRATELECOM Network Operations Center
Nagatinskaya Street 1, building 14
117105 Moscow
Russia
IMG000386.jpg
IMG000388.jpg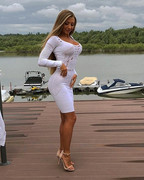 IMG000431.jpg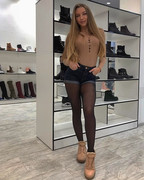 IMG000432.jpg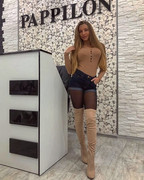 IMG000475.jpg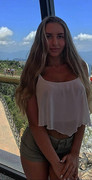 IMG000494.jpg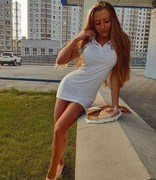 ...... Cake-Video not necessary to post ..... its the same Cake from the last Pic.