Hi my dear xxxxxxx;) I want come to you as soon as possible. I
constantly think about it. xxxxxx, i miss you!;) I very want to embrace
you and to nestle my body to you. I often represent as we for first
time see each other. As we carry out together our night. Dear, i'm
glad that i can count on your support. xxxxxx, today i went to bank to
find out how you can send me money. I explained situation to employee
bank. I was in many banks, and there was everywhere money transfer
system "Money Gram". Therefore, dear, send money through Money Gram.
Employee bank has told that they make it quickly, this is demands for
them about few hours. Dear, i received detailed information on money
transfers. To make it, you need go in bank in which is office Money
Gram. Employee bank told me, that such offices are available in each
city. When you will send money, you will need to specify my full name
and address.
My first name: Yuliya
My last name: Akhmadishina
My adress: Russia, city Kazan, street Vosstaniya, house 19, apartment 4
I took a photo of my russian passport if you need it in bank when you
send money. Money transfer will be some hours. xxxxxx, i need to pay in
agency 44000 rubles (Now on course this 690 $) untill 2 Jule. I am
very worried about this.. I want come to you as soon as possible;) I
really think that at us will be serious relations. I very want this.
Dear, now i'll cook dinner, always wait your letters and write me more
often. Inform me also, what lady's wear for you more sexual. Maybe
i'll take with me something special for you, my dear;) My kisses;)
Yours Yuliya
..... IP shows Google
IMG-1502.jpg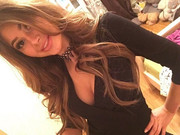 ... given address here: Татарстан респ., Казань г., Восстания ул. 19, 420044 is identically with the address in the Doc from yesterday.
.... house changed between 2014 and 2018 .....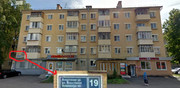 IMG-1500.jpg .... 18.10.2018; 03:05pm; Apple iPhone X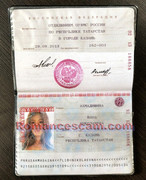 IMG-1501.jpg .... 18.10.2018; 03:33pm; Apple iPhone X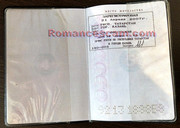 ..... Pic is wrong, 1 Passport control numbers wrong, 1 character forgotten in the machine-readable Part, Homeaddrerss don't match with Authority stamps and registrationstamp