My dear xxxxxxxx,
I Sorry, I haven't written to you for a long time. I couldn't.
I didn't have Internet. And I couldn't write to you.
I was in the hospital.
I was in such a hurry to leave for Moscow that when I went down the stairs I fell and broke my head.
For several days I was unconscious.
When I regained consciousness I wanted to escape from the hospital, but I couldn't.
Doctor didn't let me out.
I told him about you and that I should leave Russia, but doctor decided that trauma
could be dangerous for me. So I had to stay in the hospital.
Therefore, I couldn't write to you.
I was completely examined and now I am absolutely healthy.
I was discharged from the hospital only today.
And I immediately went to school to write a letter to you.
I am still in Irkutsk.
Unfortunately, I couldn't go for an interview.
I'm sorry that we lost so much time. But we will make up for lost time.
Tomorrow I will definitely go to the agency and find out the status of my visa documents.
As soon as I know everything, I will immediately inform you!
I really missed you and was very worried.
How are you my dear? Did you think about me?
I hope you are still waiting for me...
With love, Snezhana.
Received: from [95.215.45.206] (helo=PC912775567) by desk92.cafeintercafe.com with esmtpa (Exim 4.80.1)
From: Snezhana <
irkutskschool@cafeintercafe.com
>
Date: Fri, 20 Sep 2019 21:25:40 +0300
YOURSERVER-SE
Virtual Server hosting
Michael Bentov
Maskavas 240-3,
Riga,
LV-1063, Latvia
on-the-lake3.jpg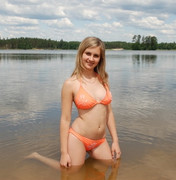 on-the-lake4.jpg