Dear xxxxxxx,
My love is xxxxx, I carefully examined your message and went to a
travel agency to get a copy of my passport and immediately send it to
you so that you can show the manager at WU. If I knew that I needed a
passport, I would immediately send it to you, in any case, now you
have my passport. I hope that there will be no more problems and I
will be able to get your help and redeem the ticket to fly to you my
dear xxxxxx.xxxxxx,I can't sleep up to the late night because I usually
think about you xxxxxx,I think that it's up to you to make plans and to
inform me what to expect...I frankly hope in our future, that your
aims coincide with my. I consider that it's impossible to be alone
always,it's necessary to have such woman with whom it's possible to
talk smth about,who could help and be pleased at you anytime:at
difficult or happy minute.Somebody who will take care of you, will
meet you with prepared supper,will warm at nights by warmth and
love.xxxxxx,just recollect me and my words to you and I believe all
troubles will be disappeared.xxxxxx...Simply I'd like to say that I
thank the destiny that it has given me you honey.Each your letter
makes my soul and mood be in high spirits.I always think of you no
matter where and no matter what I do.Woman who entirely devoted to
you,Natalya
.... no IP traceable
IMG-19801.jpg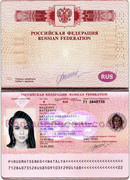 .....
here was a Expert at work but he was not good enough. We've some Graphic mistaken which I'll not tell. Passport is from the beginning of 2011 and definitely
NOT
from 2019.
3 Passport control numbers from the machine-readable Part are wrong. Signature don't match with her Name but most important, nobody in the World can give in a Passport two identically Signatures.