.... from my 24FD-Spamfolder today.
Did you wait for me? Here I am! My name is Irina. I live in Russia -
the city of Kazan.
I am 31 years old. Tired of being alone. I decided to find a caring attentive man with the help of online. For a serious relationship.
I am a modest, loyal, cheerful girl and have a good sense of humor.
Don't get bored with me. I am a delicate, sensual and romantic woman. Perverts and crooks do not write to me.
Please do not waste your and my time.
If interested, write to me!
Received: from 92.119.160.99 (unknown [202.29.244.101])
Reply-To: Irina <
sweetberryIrina@gmail.com
>
From: Irina <
sweetberryIrina@gmail.com
>
Date: Mon, 8 Jul 2019 21:44:05 +0300
THAINET-TH
UniNet(Inter-university network)
Yunyong Teng-amnuay
Chulalongkorn University
Centers of Academic Resources
Phyathai Road
Bangkok 10330
Thailand
DSC0002.jpg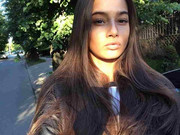 DSC0003.jpg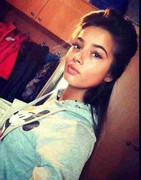 .....
RPO is russian Model Вера Еремейчук/Vera Eremeychuk from Kaliningrad
https:/ /vk.com/eremeychuk23127824 -----> 1338 Pics
http:/ /starigers.ru/vera-eremejchuk-v-instagram/
.instagram.com/eremeychuk/
.facebook.com/eremeychukvera