Hello my beloved man xxxxxx!
I get real pleasure when I communicate with you! I said that this feeling cannot be described in words, because this feeling defies description. I love you!
xxxxxx, something unimaginable has been happening in my heart since the moment I fell in love with you!
My heart has lost its peace and will never rest again. You are in my heart and my thoughts all the time.
Please don't ever leave me, and I promise you that I will never leave you. Please do not reject me and never push me away, I just want to be happy with you. I found you, now I don't want to lose. You know, I was looking for you, I was waiting for you, but fate introduced us just now. All my life I have spent in search of my happiness, and now my search is over. I would very much like to meet you, and it seems to me that I am ready for this. I really want to kiss you while you sleep. I would like to wake you up with my tender kisses in the morning so that you wake up the happiest person in the world. xxxxxx, you are the brightest person in my life. My sun! It was as if I wandered in the dark all this time, but now you light my way. My way to you. We will definitely meet, we will be together. I love you!
My beloved, I need to vent my feelings that overwhelm me. Otherwise, I will just go crazy from the overabundance of all the emotions that occur in my heart. My head is full of thoughts about you, you are everywhere and always by my side. My heart belongs only to you now. My small and fragile heart is only in your hands. I hope that you will take care of him. =)
My love grows stronger day by day! Our life goes by so quickly. There are so many events in the world every day: storms, hurricanes, earthquakes, floods, fires, volcanic eruptions, avalanches and much more. I am not afraid of anything now, because I have you. I think I deserve happiness, because I am tired of suffering. My dear, I just want to be a happy woman. It seems to me that I can become happy now, next to you. What do you think about it? Will you find a place for me in your life? I would really like to become a part of you, to take at least a small corner in your heart. xxxxxxx, you will take my heart with you forever if you leave me. You will take my life, because without you my life will become boring and gray again. Please don't let me miss you. Your letters are the only way to keep in touch now, and I would really like you to never stop writing to me. And we will definitely meet one day. I believe that!
I wanna be with you.
Love, Rita.
....... IP shows Google
From: Rita Rita <
a.t.har.yila40@gmail.com
>
Date: Wed, 7 Apr 2021 13:10:24 +0300
SAM2152.jpg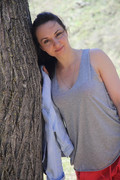 SAM3138.jpg
SAM4712.jpg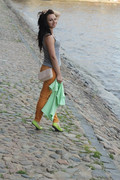 SAM7317.jpg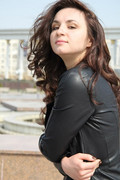 SAM9137.jpg