.... from 419
Hello. Dear stranger, I wish to read how much you are interesting in searching and acquaintance with new and wonderful girl?
My name is Olga. I am hope to your like my pic. I am also searching person with which my life will calm and remarkable.
I am very merry, kindly and positive girl. But I am still have single and yet very tired of such life.
So I go to a dating agency and found you email.
In fact, I'm searching for real man for a serious relationship and even marriage in future.
The most important is my goal - I wish to look a lover to my lonely life.
I very much hope that you are it's a man.
I'll be happy if we will find our common interests and our familiarity is most wonderful moment in our future life.
Now I do not know how much you are interested in continuing our talking therefore more detail I'll talk about myself later.
I'll wait for your answer. See you soon, Olga.
Received: from [188.162.43.227] (port=22217 helo=rfnvwm) by job.jobarnesonline.com with esmtpsa (TLSv1.2:ECDHE-RSA-AES256-GCM-SHA384:256) (Exim 4.91) ...... its Yola!
Reply-To: Olga <
kravcheolga@vast-tm.com
>
From: Olga <
helpdesk@jobarnesonline.com
>
Date: Thu, 29 Aug 2019 09:57:55 +0400
SCARTEL
INFRA-AW
infrastructure in Msk
Scartel Network of PJSC Megafon
30, Kadashevskaya emb.
115035
Moscow
RUSSIAN FEDERATION
IMAG000012.jpg .... 30.05.2019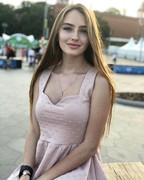 ...... RPO is Blogger Юля Ерохина/Yulya Erokhina from Moscow
https:/ /vk.com/e_r_o_x_i_n_a ----> 686 Pics
.instagram.com/e_r_o_s_h_i_k/
https:/ /twitter.com/Ula_Erohina
https:/ /fotostrana.ru/user/96432036/
https:/ /вконтакте24.рф/yulya-erohina-87104244.html
https:/ /vk.com/id87104244
https:/ /ok.ru/yulichka5555/pphotos
https:/ /where-you.com/user/ula-erohina-87104244