..... from DMF-Spam in german, don't know from where she knows my Name ..... I've no Inna there in my List ...
xxxxxx a greeting, I come from beautiful city and live in loneliness, my beautiful city you can see it on the Internet.
He devoted himself to agriculture, I have my own garden with beautiful pear, apple and cherry trees, my hobbies take care of trees and I like hiking and cycling, see also Well, I live alone and I was not married and I have no children and I'm looking for friendship. If a serious relationship develops, tell me what to do and who you live with and what you want to tell me. Wish you a good Monday, a hug Inna
Received: from
Cafee-PC
([85.26.164.223]) ... reported as spam and brute force attacks
Date: Tue, 2 Jun 2020 13:12:02 +0300
From: Inna <
buzarum@epostego.com
>
MF-MGSM
Volga Branch of OJSC MegaFon NOC
Moskovskoe shosse, 15
443080, Samara, Russia
DCIM1068.jpg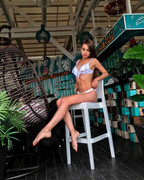 ...... Pic is how a Invitation ..... gorky the beach .....
Пляж Горький - Евпатория ..... Yevpatoria (Ukrainian: Євпаторія, Russian: Евпатория, Crimean Tatar: Kezlev) is a city of regional significance in Western Crimea, north of Kalamita Bay.
.instagram.com/gorky_the_beach/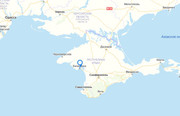 ...... this could be very interesting since we end up of occupied Crimea