..... answers unasked ......
Good afternoon xxxxxxx,
How did you sleep? What was a dream in a dream?
This morning I had the feeling that I really want someone to give me flowers.
But I don't have a person who could give me flowers. And I have to give flowers to myself.
It so happened I am a woman. And I want to feel like a woman.
I want someone to need me.
But no one needs me now.
I do not feel welcome.
This afternoon during my lunch.
Every day I have lunch time at which I have lunch.
But today I refused to eat. In order to give daisies to herself.
And today at lunchtime I took a taxi to the nearest field
and there with my hands I tear myself an armful of daisies.
I took a taxi in the field, not one. I asked to go with me, a worker who also works with me and does massage.
And so thanks to the fact that she was in the field with me, she took these wonderful photos
which I now want to send you.
I want you to open my photos and look in my face. What do you see there?
Do you see loneliness in my smile?
If you take a good look. then behind my smile you will see a lonely woman who wants to be a desired woman in the hands of a man.
In other words, I want you to take me in your arms and hug me as tightly as possible.
I also want you to give me a bouquet of daisies.
But the only pity is that this is just a dream. If it were possible. Would you be able to fry me a bouquet of daisies?
I like daisies from the field. Most of all I love field daisies.
I really think a lot about us. My only man xxxxxxx.
I think it's good that we write each other.
Because there is a good chance try it together.
Today you are in my head all day. I think about you all the time.
my xxxxxxx you have become part of my life
I can not forget you.
I printed all of your letters. I keep each letter as close to me as possible and read it again from time to time.
That gives me a good mood because I always think of you.
Remember that my birthday is 18th July. And the sign of the zodiac I am cancer.
by the way, the cancer, the highest compatibility. with all signs of the zodiac !!!
I hope that the horoscope doesn't lie and if you believe the horoscope
then you and I will have the best union.
And today I'm sending you my live video clip
I take it off while driving a daisy taxi in the field
Look at me, what is my mood when I go for a daisy taxi
how I sing this song for you
My clip is here http:/ /file.sampo.ru/w842t5/
What are you doing this evening? Do you have a day off tonight?
I will work until the end of the day.
I'd like to know what you think about my daisies.
Kind regards from Anastasiya
Received: from Internet-cafe ([85.26.232.63])
PC #6 from this Gang
Date: Thu, 9 Jul 2020 15:29:57 +0300
From: Anastasiya <
nastmurz@eposties.com
>
CUSTOMERS-GPRS-LAN
CORP
MGSM
Volga Branch of OJSC MegaFon NOC
Moskovskoe shosse, 15
443080, Samara
Russia
2020-09-07-13-20-00.jpg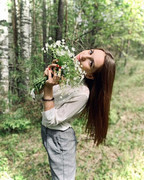 2020-09-07-13-35-00.jpg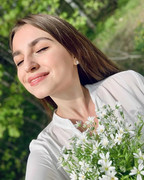 Videofile_my mood the moment I drive for daisies.mp4
https://sendvid.com/bz841ic2
... interesting is the Traffic behind her ....