.... next unasked Letter in german
Hello xxxxxxx and a good start to the day from Russian Federation.
I see you enjoyed my video.
I want to show you more videos with me.
You can watch my videos
When I was skiing in February of this year.
And you can watch these videos here:
Here are videos with me: http:/ /file.sampo.ru/k4sss6/
Now I'm telling you about my videos.
I went skiing this winter and was so sad and lonely.
I was so bored that I had no choice but to please myself.
Put on your skis and roll down the mountain towards the strong wind.
Do you like skiing ???
If we were on skis together, my videos wouldn't be so alone.
We could take a selfie video together.
Would you like to take a selfie video with me?
To be honest. then I would like to be with you
Forgive me if something is wrong.
There is something important that I have to tell you.
I'm 33 and I'm still a single woman and I don't have the other half. ((
I think about it all the time. I don't want to live alone. Living alone is terrible.
Here in the Russian Federation, in my city, SAMARA, it is very difficult to win the other half for a serious relationship.
And I hope that one day I'll be lucky and be happy.
I hope you had a big smile
When did you see my video clips?
Now you see that I am a living and real woman.
I am very pleased that you are writing to me.
Best wishes and a tender kiss.
Greeting Kseniya
Received: from reptogum-mo ([85.26.165.199])
Date: Fri, 2 Oct 2020 11:47:10 +0300
From: Kseniya <
ksensharov@epostego.com
>
MF-MGSM
OJSC MSS-Povolzhe network - GPRS Access Pool No. 3
Saratov
Saratovskaya oblast'
410999
Russia
2020-02-11-11-37-14.jpg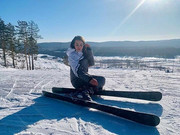 2020-02-11-11-38-00.jpg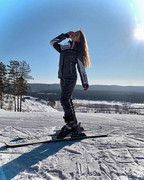 2020-02-11-12-11-16.jpg