Hello xxxxxxxx,
xxxxxxxx,it was very pleasant for me to receive your letter. I'm very
happy that I've got acquainted with you,xxxxxx.We started our
correspondence not long ago, but I like your letters.It seems to me
xxxxxxx,I know you for a long time,your thoughts are so close to mine.
You know,xxxxxx,I was thinking a lot about my future life and I think
that I would like to move to another country.To check up the forces
and possibilities.I have a good profession.xxxxxx,I can tell you
why.First,I should say that I want stability in my life.I think that
it's very hard to get this here in Russia.There are several reasons
for that.I don't have anything against Russia.You know Russia is a good
country, that's my Motherland and I love it,but the economical
situation here is very bad,you can't be sure in the next day, but I am
thinking about my future.I would like to find my soul mate,
the person I can trust completely,the person who is going to be near
me all the time,love me and take care of me.Russian men have lots of
bad habits,they drink a lot.My dad used to drink a lot.It gave my mom
much pain.I don't want this to happen to me.So,I think now you
understand why I would like to move somewhere from Russia.
I would really like to have a good and strong family based on good
emotional connection first of all and understanding and surely love. I
think that these things are the most important.I would like to have
my second half near me to feel that I am safe,that I'm loved and
that I have a person near me whom I can give all my tenderness and
care that is inside of me.I do have a lot to give,but for right now
there is no one special whom I can give it to and I don't want to
waste it just for someone,I want to meet my only one,my special one.
I'm thinking a lot about you,xxxxxx.Ok,I'm finishing my letter now
and I will be looking forward to your fast reply!
With warm Irina
Received: from [172.16.0.12] (5.61.37.207)
Date: Tue, 11 Aug 2020 13:54:37 +0100
From: Yuliya <
YuliyaSchitowa@outlook.com
>
3NT Solutions LLP
Leaseweb Deutschland GmbH
Frankfurt am Main, Hessen
Germany
IMG-8-DFds6.jpg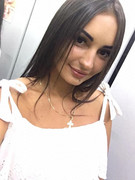 IMG-8-DFs6.jpg