... she appeared today out of the blue in my 419-Mailaccount, don't know her.... Horse with no name but already well known in the Scene
good day . I'm sorry I didn't write. I already received your email on the site a long time ago. but there was no time. due to various problems I could not write. I plan a trip soon. for this I am looking for a man. I hope I can get to meet in person. I will be glad if you recognize me and answer. have a nice day .
Received: from [192.168.1.61] ([188.162.199.212]) .... its Yola!
Date: Mon, 13 Jul 2020 14:00:19 +0300
From:
juliasand.julia@gmail.com
SCARTEL
INFRA-AW
infrastructure in Msk
Scartel Network of PJSC Megafon
30, Kadashevskaya emb.
115035
Moscow
RUSSIAN FEDERATION
IMG-0072.jpg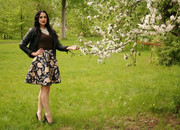 IMG-0073.jpg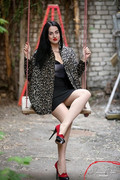 IMG-0074.jpg