...... from my 2nd. DLB-Spamfolder
Hello there. My name is Dina.
I six thirty-six years old. I require to encounter an attentive husband? I think that's what you are.
I am from Russland. Widowed
several annum ago after a big family relative. Afterwards regarding now for me to beginning. I really want tofind your love and more than anything I require to be loved female. I a reliable female I have family circle amount and a good upbringing. I seeking a strong dude with whom I will happen safe and sense fragile and extraordinary enamored solely lady! I wish aware more thing about your hobbies and your lifetime. Where are you wor and what skill you have work?
Expect your rapid response. Dinara.
Received: from smtp-auth.mailprotect.be ([178.208.39.155])
Date: Tue, 25 Aug 2020 07:21:59 -0100
From: Dina Love <
ve@animail.be
>
Reply-To:
lucksweetkzn@gmail.com
To:
alessandroromanazzi@yahoo.it
X-Originating-IP: 178.208.39.155
COMBELL
Combell Network
Skaldenstraat 121
B-9042 Gent
Belgium
.... IP already used here:
Kristina; <
ivvkristina@gmail.com
>
https://www.romancescam.com/forum/viewt ... p?t=132982
Ekaterina; <
omega.triniti@gmail.com
/
Ekati.triniti@gmail.com
>
https://www.romancescam.com/forum/viewt ... 6&p=626462
...... the GPS-Data from "Ekaterina" are very close to this "Dinara"
CAM7607.jpg: 07/08/15; 00:53am; Apple iPhone 7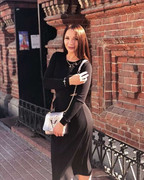 ....... Location after the GPS: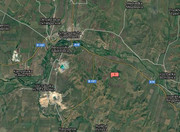 Выдрихинский сельский округ, Шемонаихинский район, Казахстан