..... she appeared today out of the blue in my 419-Mailaccount, don't know her and Pic was taken in Istanbul/
Turkey coz its beside the Bodrom Mesih Pasa Mosque ... Hair salon Ad Laleli cd.
.... Mail is a Lie coz my 419-Mailaddress is listed nowhere in Internet .... its Address trade from Boris
Hello,
I didn't expect this answer. I hope this is not a mistake.
I received an e-mail with the following text from your e-mail address - "An e-mail was received from you with the request for a read confirmation" and your e-mail address was listed. I suspected you were replying to my dating profile.
I submitted my profile for dating in your country. I can't remember the name of the website and unfortunately my registration there ended and I lost all data. So I decided to send you an answer. I want a serious relationship.
I was born and raised in Turkey.
I am very interested in learning more about you. If you are interested. We can also make phone calls or contact us via WhatsApp. That would certainly be much faster and more interesting than via email. If I bother you or I am robbing you of your time, please excuse me. I didn't want to bother you.
See you soon
Received: from [46.191.249.246] .... "clean" and no Proxy
Date: Tue, 1 Sep 2020 05:24:29 -0400
From: Sunshine Sunny <
gmofcosina@mi.cl
>
Reply-To:
kaysaygili@gmail.com
X-Mailer: iPad Mail (12H143)
UBN
JSC "Ufanet"
Ufanet NOC
pr. Oktyabrya, 4/3
Ufa, Russia
PIC-5276.jpg ... mirrored Pic ... half EXIF removed BUT NOT THE IMPORTANT PART
.... Apple iPhone 6 Plus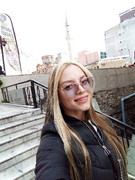 ....... GPS in the EXIF forged coz we end up again 200 km in the North from Norway in the Nirvana of the Barentzsea ...... its already the 2nd. client here with this fake Barentzsea GPS-Data
.... but we know where it was taken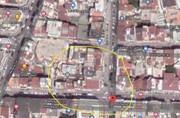 .... same X-Mailer: iPad Mail (12H143) here:
... 08.07.2019
Ekaterina; <
vailidolka@yandex.com
>
https://www.romancescam.com/forum/viewt ... p?t=126782
... 01.11.2019
Elena; <
ElenaFussen@zoho.com
>
https://www.romancescam.com/forum/viewt ... p?t=128926
... 03.02.2020
Elizavata; <
sevry35snez@yandex.com
>
https://www.romancescam.com/forum/viewt ... p?t=130077
........ Barentzsea-GPS client:
... 13.08.2020
Roza; <
rozamoz@mail.ru
>
https://www.romancescam.com/forum/viewt ... p?t=133224
..... thanx to the colleague
...... RPO is Лейсан Шарафутдиновой/Leysan Sharafutdinova from Kazan
https:/ /vk.com/melissa1990
https:/ /vk.com/id18118394
.instagram.com/333lady_killer333/
...... there must be still another Source coz this Pics are not in this Pages, also not in her FB