From AC
Luda
Member Name: ludmila_1982
Member ID: 025317
Caucasian / White,
Age: 31 (1-May-1982)
Single - Never Married
Lugansk,
Ukraine
From: ludmila_1982
Date: 12/05/13 12:08 PM
Subject: From Luda !
Message: I just want to say hi to you ! Never mind who you are and who I am ! we will learn all this later… but when i found you on the site, I felt some sparkle, and so here i am writing to you.... I am someone, who also goes where my wishes lead me… I always choose what I LIKE, what I WANT, not what I HAVE TO. Some people criticize me for that, but I don't care.So today I felt like writing to you, and I believe you will feel the same, and reply me! Will this be so?
If you make you mind, write me to
ludmila_1982@lenta.ru
. A hearty smile from Luda!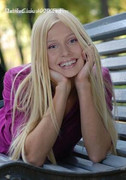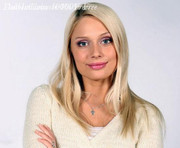 ....
RPO is russian Actress Наталья Рудова/Natalya Rudova
- best known for the role of Tatiana Barinova in the TV series 'Tatiana's Day'.
.instagram.com/rudovanata/
https:/ /vk.com/officialnatalyarudova
https:/ /dni.ru/showbiz/2020/8/11/456841.html