..... she appeared just now out of the blue in my DLB-Mailaccount in german, don't know her and again address trade..... she should arrest herself for a Lie coz my DLB-address is nowhere listed in Internet
...... the first Part gibdddps08 give Hits for the Police
Hello!
my name is Aida, 30 years old,
i work for the police.
i have never been married and i have no children. I'm writing to you because
I took your email address from a dating agency where you gave me your email.
I hope your suggestion is still relevant. i am also looking for a serious relationship based on trust and mutual respect. I chose this type of acquaintance because my job means that I don't have much free time to get to know each other in a classic way, for example on the street or just in a café.
if you are interested in a serious relationship and your heart is still free for new butterflies, then I will be happy to keep in touch with you. I will tell more about myself after the first contact. if you have any questions I'll be happy to answer them. I am looking forward to your answer. If you are not interested, then do not reply to my message.
Aida
....... IP shows Google
IMG-9821.jpg ...... mirrored Pic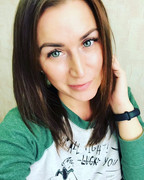 IMG-9862.jpg ...... mirrored Pic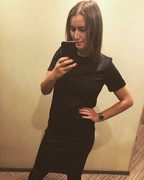 ...
RPO is Irina Samarina/Ирина Самарина - Благовещенск
... Captain Traffic Police Russia
https:/ /вконтакте24.рф/irina-samarina-474912948.html
https:/ /vk.com/id474912948
https:/ /vkfaces.com/vk/user/id474912948
http:/ /vkstrana.ru/id474912948
.instagram.com/samarina__irina/
.picomico.com/tag/мвд28