.... she appeared out of the blue in my 419-Mailaccount, don't know her ..... again address trade coz my 419-address is listed nowhere ... her Emailaddress screams after a new address by her first answer
I want to meet you.
I found your email address at a dating agency.
I hope you like mine photos? I will briefly tell you about myself. My name is Sveta. I am 37 years old. By my zodiac sign I am cancer. I never
I was not married and have no children. I live in Russia. I want to see your photos. I hope you will
glad to meet me. I think that you will find time so that we can get to know each other better. I'm waiting for yours
letter.
Received: from [192.168.1.10] ([77.40.62.106])
Date: Tue, 8 Sep 2020 09:50:56 +0300
From: "
sveta2309@selphina.pw
" <
sveta2309@selphina.pw
>
MARI-VOLGATELECOM
xDSL dynamic pools
Vasiliy Golovin
VolgaTelecom Mari El branch
Sovetskaya 138
424000 Yoshkar-Ola
Russia
100916387-1122294668141822.jpg ..... 23.05.20 ... Barcelona, Spain
101554552-3150420085014993.jpg .... 03.06.20 .... Valencia,Spain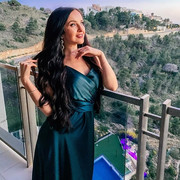 96381981-244337896917453.jpg .... 07.05.20 ... Benidorm, Spain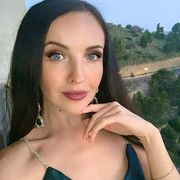 .... two different Eye brows and a mole and Pics give no Hit .... not possible