..... she appeared today out of the blue in my DLB-Mailacvcount in spanish, don't know her..... Text is c&p (Text is black/ Name down is gray
)
Hi!
How are you? How is your day, today? I hope you are well! My name is Yulia. I would like to find a man with whom I can build a serious relationship and create a family in the future.
If you are interested in a serious relationship and in talking with me, we can continue our communication by email and get to know each other better. How about? Would you like to keep talking to me and get to know me better? I will wait for your answer. I hope you answer me soon.
Yulia.
Received: from [10.155.54.82] ([188.123.126.147]) ... VPN-Proxy+Blacklisted Spam-IP
Date: Tue, 22 Sep 2020 14:46:08 +0300
From: Yulia <
yulkapapn@gmail.com
>
ENAHOST s.r.o.
Turk Telekom International SK, s.r.o
Lefteris Lertas
LERTAS-AS
turktelekomint.com
Attiki
Athens
Greece
i-Sfv-K7fnx-A.jpg ...... 08.07.20 Noon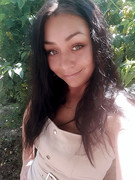 Iwi-Bvan-DFUU.jpg ...... 08.07.20 Noon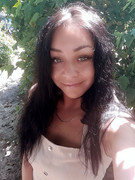 l-Iz-l-URj-LTs.jpg ...... 08.07.20 Noon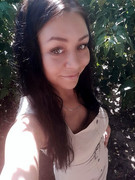 ... RPO is Елена Сергеева/Elena Sergeeva - Йошкар-Ола
... must have a small Son
... goes online with mobile phone
https:/ /vk.com/id344904057 .... 217 Pics .... 13.10.2016
https:/ /вконтакте24.рф/elena-sergeeva-yoshkar-ola-344904057.html
https:/ /vkfaces.com/vk/user/id344904057
https:/ /top100vk.com/344904057/
https:/ /online-vk.ru/id344904057
https:/ /iprofiles.ru/elena-sergeeva/344904057/