..... she appeared out of the blue in my DLB-Mailaccount, don't know her.
Good morning.
I hope that you can give me literally one minute of your time and can read my letter to the end. I first meet a man through the email and for me it's a bit strange and also unexplored.
I'm single and therefore I decided to somehow correct my situation and find the man with whom I will spend my remaining life.I could not understand, what is exact your country of residing?
My name's Svetlana, but everyone calls me Sveta. I am now thirty two y.o, I have no, I work at a wonderful job. I am writing to you so far from a working email address, as now I have free time. Perhaps this is all I can tell you now... I do not even know where to start everything...
But I hope that you shall be a little interested in me and can write to me back.
Please write me to my primary address:
sveta19870711@gmail.com
Sincerely, Svetlana.
Received: from [89.72.137.82] ([89.72.137.82])
From: Sweet Sveta <
Dave.Stakoe31125@gmx.com
>
To:
kvillegas85@icloud.com
Date: Wed, 23 Sep 2020 18:58:05 +0200
UPC-PL
UPC Polska Sp. z o.o.
CPE Customers PL
upc.pl
Katowice
Region: Slaskie
40-959
Poland
This-is-me-Svetlana.jpg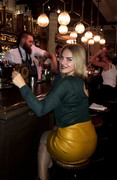 Ресторан Saxon+Parole
Большой Козихинский пер., 9/12, Москва, Россия (эт. 1)
http:/ /saxonandparole.ru/