...... from DMF-Spam
I try to find positive in this difficult time.
My country is Georgia. have you ever been to my country before ?.
If we want to stay in contact steadily, write me
liniyzhiznistil@gmail.com
Received: from [126.235.94.145] ([126.235.94.145])
From: Lexie Sedler <
lexiegdsedler@mail.com
>
To:
brandonearl68@gmail.com
,
xxxxxxx@gmail.com
Date: Wed, 17 Feb 2021 02:29:50 +0100
BBTEC
Japan Nation-wide Network of Softbank Corp.
ABUSE SOFTBANKJP
Tokyo Shiodome bldg.,
1-9-1, Higashi-Shimbashi
Minatoku,Tokyo, Japan
9131774.jpg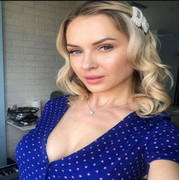 ...... Анастасия Геращенкова/Anastasiya Gerashenkova - Minsk/BLR
https:/ /fotomodeli.by/anketa/2448/fotomodel/Anastasiya-Herashchankava/
...... Pic is not in her vk.com and Instagram