Hello my beloved xxxxxx!
I'm glad you answered me! I am glad that I was not mistaken in my choice and found such a person as you xxxxx!!! I am glad that you decided to help me... You are a real man! I promise that you will never regret it.
I hope that I can adequately thank you with my kiss when we are together. I promise you this!!!
Today I went to the bank to find out how you can send me your help? I told the bank employee that I was going to go to my fiancé and for this I needed to receive a money order so that I could pay for the trip. A bank employee suggested that I use the international money transfer system MoneyGram. The bank employee said that this method of money transfers is popular among people from all over the world!
I received detailed advice on this kind of money transfers. It's fast, convenient and reliable!
* Each money transfer is protected by a modern security system
* The latest electronic technology and the worldwide network allows for quick payments of all in a few minutes after they are sent
* You can send and receive money transfers anywhere in MoneyGram without opening a bank account
I think it suits us. I asked a bank employee what I need to do in order for you to transfer money. He explained everything to me in detail.
In order for you to be able to send your help for me, you need to know the following information about me:
1) Name: VALENTINA.
2) Surname: LYSENKO.
3) Country: RUSSIA.
4) City: KOLOMNA.
5) Street GAGARINA.
6) House 7.
7) Postcode 140404.
8) State (region) - MOSCOW REGION
The bank employee also said that you can easily make a money transfer using the MoneyGram online service. It is very convenient! He gave me a link to their online service and I wrote it down. .moneygram.com/ I hope you find this information useful.
I'm waiting for your answer..
Your Valentina
Received: from [172.16.0.21] (5.61.37.207)
Date: Fri, 23 Apr 2021 12:27:14 +0300
From: Valentina <
vallentina.vol@hotmail.com
>
3NT Solutions LLP
Leaseweb Deutschland GmbH
Frankfurt am Main, Hessen
Germany
.... given address Московская обл., Коломна г., Гагарина ул. 7, 140408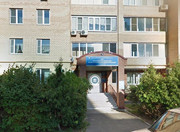 ..... its the same Address here (18.08.2019):
Darya Klimova; <
daryamisslove@fremom.com
>
https://www.romancescam.com/forum/viewt ... 45#p600954