Hello my love xxxxxx!!!
I am very happy that have seen your letter!!!
At me everything is all right. For me it is very important, when I really live only idea concerning you.
All my head is filled only with ideas concerning you my favourite.
I understand, that every day I love you more and more.
My love for me is not present a problem to send you the passport, I understand that this requirement of bank.
I will send you today my passport and you can show him in the bank.
Today fine day was. I have perfectly spent time.
Every minute I recollect you, and I want that you were a number during this moment.
I many times represented us together, it is fine:) When I saw you in the dreams.
I wish to be with you that we were together.
I am very glad that we soon will together, and there will be this all in a reality.
When we will carry out the dreams. I am very glad that have got acquainted with you,
You really good man of my life.
I love you and I do not represent the further life without you.
You the best and finest person whom I know.
Though we still never met to me it seems that I know you all life.
I searched for you all conscious life and now I am happy.
I the happiest girl of this planet.
And I want that you too were happy. When I will arrive to you I will make you very happy.
Now, when I have met you my life belongs only to you.
You have fine soul and kind heart, and I am assured you is not capable to offend me.
Our love should be an example for all other people.
When we will meet we will be the most finest pair.
I represent, that we go along the street and people look back to us following.
I am assured that will to envy all of us!!! We after all will be the best pair!!!!
You agree with me. I know that you agree, I know that you love me!!!
I so wish to see you!!! I wish to touch you and I wish to kiss you!!!
Yours Natalia!!!
...... delivered over Mail.ru
Date: Fri, 4 Jun 2021 16:49:11 +0259
From: Natalia <
milayasol35@bk.ru
>
811.jpg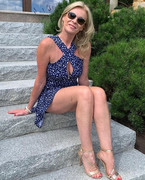 Паспорт.jpg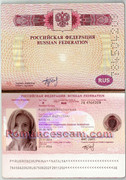 .... this Passport was already used here (25.11.2018):
Ekaterina Komarova; <
ekaterinaarhu83@inbox.ru
>
viewtopic.php?f=6&t=121542#p578048
..... we've Graphic mistakes, machine-readable Part down is complete Nonsense and too long, Pic is wrong, Signature don't match with her Name, Transcription is also Nonsense