.... seems Boris have finished his public Holiday now coz Mails come in ... she appeared just now out of the blue in my DMF-Mailaccount in german, don't know her.
i want to get to know you better for you is the problem that i come from russia?
here is my picture do you like me?
I am waiting for your reply here
svetlan4ka92@gmail.com
Received: from [187.235.72.228] ([187.235.72.228])
From: Svetlana <
mortys3y00@mail.com
>
Date: Mon, 10 May 2021 15:50:40 +0200
MX-USCV4-LACNIC
Uninet S.A. de C.V.
GESTION DE DIRECCIONAMIENTO UNINET
AV. INSURGENTES SUR, 3500, TORRE TELMEX COL. PEÑA POBRE
14060 - TLALPAN - CX
Mexico
3322934.jpg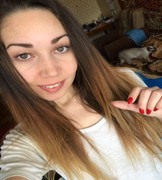 ..... I suppose this is a add. Pic from a spanish "Mamba" Profile
Екатерина, 29, Yekaterinburg