Hi there my sweety xxxxxx!
I am very glad to write to you in this Wednesday. I think you can imagine the pace of my last days. I run like
a squirrel in a wheel to find the money needed to pay my debt. Just my idea of ​​our life together, give me at least some hope. The long absence of sex and the memory of our candid conversation with you often make
me excited. Why are you not here with me to relieve this stress this because I do not have enough right now.
I really want to be near you right now! I want to be with you and start a new chapter in our lives. I hope that you want the same thing, because I sincerely wish that we quickly met and realized our desires and fantasies into reality. I would like to close my eyes and open to be close to you, it is a pity that it is not possible.
I'm tired of being here in Kiev. I very much hope that together we will be able to deal with my problem, and
we can start a new life in together. Because I do not get to solve my problems at all goes to the fact that I have to go back to Ternopil. I do not want to do that, I want to be with you, but it seems inevitable to me.
If I decide to return home, then I am automatically removed from the internship program. And I won't be able to meet you again.
I was in two private clinics and tried to get job but has no open positions in my field, I answered that either there are no jobs, or have only low-paid cleaners vacancy. I would go even cleaner, I respect work all professions, but this does not make sense because of the very low pay. At one point I even thought that I found a job. I went for an interview at the massage therapist job, I was offered a good salary. They invited me to work in a massage parlor and massage naked body. When I thought about it and introduced me to almost puked. I can not imagine doing massage naked body completely familiar men, even for the money. For me it
is like to work as a prostitute. Besides, I'm sure that every man who comes to a massage is waiting for this.
Even though me and tried to assure the maximum of I will must to do please a man ***Removed***. They say to me salon does not provide sexual services but I'm not exactly ready to go for it. For me it is disgusting to touch the man with whom I am not in a relationship. If my client has always been just you, I'd love to go on a this job
And I do not bother to give you a massage naked body.
But I definitely will not work in this type of interiors and touch the strange men. On the one hand I find it funny at themselves, because I just did not think it was such a salon. On the other hand I'm sad the thoughts that
I sunk into such a situation and I need to live with my suitcase in the hostel.
I had to spend on essentials that I did not take along for the ride. I had to buy shampoo, plates, cups, pots
to cook their own meals. Well what I suggested is not an expensive hardware store where I bought it all.
Even though I spent it in any case cheaper than eating in the cafe. I'm kind of stuck in one day. Everything is the same. Just the thought of where to get money. Now I feel myself alone here. Around me only not familiar faces. I can not even safely take a shower without thinking that someone might come. I can only sleep if I
drink a sedative. Probably only a sedative and the moment when I read your letter can improve my mood.
I'm trying to be positive and hope for the best, but we need to be objective.
If I do not find money in the near future I will have to go back to Ternopil, because all my life is to fly into the abyss. All for what I tried and worked hard in the last year stands under threat, but it's not the worst thing for me right now. I can not to be measured with the thought that I was wrong about you.
I thought you were really interested in our relationship and do anything to help me. Sometimes I think I'm just fun for you. It seems to me that you only see the picture and did not see me as a person in me. I have a blank space for you? I think that if I did for you that something would mean you did everything in your power to help me. I do not believe that a man would not seek any opportunity to help his woman if she was dear to him. I'm sorry I will finish my letter. Absolutely not in the mood to write you anything right now. I do not want to cry even more.
Please reply as soon as possible xxxxxx!
Your forever Lyudusha!
Passionate Kisses for my TIGER!
09.06.2021
Received: from cpe-173-92-206-2.carolina.res.rr.com ([173.92.206.2]:57371 helo=activate.adobe.com) by business108.web-hosting.com with esmtpsa(TLS1.2) tls TLS_ECDHE_RSA_WITH_AES_256_GCM_SHA384 (Exim 4.94.2)
Date: Wed, 9 Jun 2021 22:29:58 +0200
From: Lyudusha <
l.soulful@tdmu.club
>
RRMA
Charter Communications Inc
OrgId: CC-3517
Address: 6399 S. Fiddler's Green Circle
City: Greenwood Village
StateProv: CO
PostalCode: 80111
Country: US
Image-2389.jpg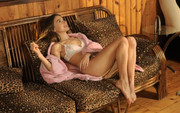 Image-3272.jpg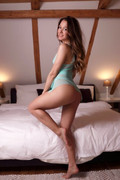 Image-3296.jpg