My love xxxxxx. I am very glad to receive your reply.
I knew that our meeting is very important for you too.
I love you very much and want to see you and be with you.
for me, our meeting is very important, we just have to meet,
it will put a new step in our relationship.
Today I was in a travel agency and learn all that you need.
I need to travel a tourist visa and passports and other travel documents for you.
I will have a tourist visa. This visa can be obtained quickly and without problems
(on a tourist visa, to spend less time training and effort and require less
paperwork for the visa).
I gave the necessary documents for the visa and the passport (photo, certificate
of employment, medical certificate and many other documents).
visa costs to your country 145 USD. passport costs 185 USD.
and other documents 160 USD.
all I need for the registration of all documents 490 USD.
my love, you can help me with this money?
since it is very important for me to xxxxxxx.
plane ticket to you I'll buy myself. Today I spoke with my boss at work and said
that I will go on my holiday to you.
and he said he will give me a cash prize on the last working day in the value of
the ticket and spending.
and with this award I can pay for a ticket and then I arrive to you.
My love I very much hope that you will help me with money for paperwork. and it
will be your contribution to our meeting.
and other expenses I pay myself. you understand me, my dear. I hope for your
understanding and for your help and for our meeting. I love you.
Besides, I need to pass a medical examination to obtain a permit to travel to another country.
all of these procedures, I'll go for 2-4 days. and provide to the agency.
visa and passport will take 4-7 working days.
I need to pay for all these documents within 3-4 days. as soon as I pay for these travel documents
then 8-10 days to obtain all necessary travel documents to you. preparation of documents
takes time and so I want to have all my travel documents were ready to start the holiday.
I was able to immediately get a premium to buy a ticket and then immediately fly to
you xxxxxx. you understand me, my love.
I'll keep you posted as the preparation of the documents will contribute.
I'm so glad that soon I will arrive to you and see your beautiful country and your city.
You are glad that our meeting will soon be realized and our dreams and desires become reality?
Now I need to go. And I will conclude my letter. Today I am so happy and I have a wonderful mood.
I'll wait for your letters, my favorite.
Your love Ksenia.
Received: from wrqvrhzv.outbound-mail.sendgrid.net (wrqvrhzv.outbound-mail.sendgrid.net. [149.72.80.232])
Date: Thu, 24 Jun 2021 13:08:51 +0000 (UTC)
From: Kseniia Purchasing <
kseniiaverstyle@yandex.com
>
SendGrid, Inc.
OrgId: SENDG-12
Address: Twilio, Inc.
Address: 1801 California Street
Address: Suite 500
City: Denver
StateProv: CO
PostalCode: 80202
Country: US
IMG-1015.jpg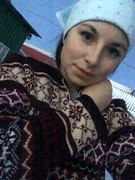 IMG-1188.jpg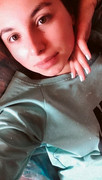 IMG-1226.jpg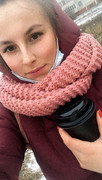 IMG-1236.jpg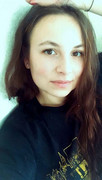 IMG-1243.jpg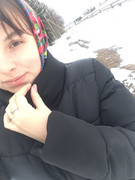 IMG-1842.jpg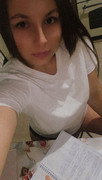 IMG-1990.jpg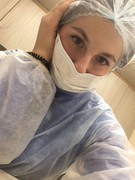 2_5238181834059155681.mp4
https://sendvid.com/z75pfrqv