..... she appeared tonight out of the blue in my DMF-Mailaccount, don't know her and I'm not in Tinder
My name is Kseniia
I use this type of the dialogue for the first time.
I am sincerely glad to meet you on the Tinder platform.
I not certain if You search for such either as, which I search for, but in any event
I count on that its letter will not remain without answer.
I search for the partner to lifes, which must fill its heart.
I search for soulmate its fates to go by way of the lifes together to
spread the simple pleasures, rejoice , I report You with the whole
sincerity and I serious in its searching for. But in any event I wait
your answer and if You are really interested, You may write me.
I with pleasure will answer You, and I spread with You its scenes.
Hope to get your reply soon. With the best regards,
Kseniia
Received: from [10.6.1.153] (unknown [84.17.55.133])
Date: Wed, 19 May 2021 22:07:02 +0300
From: Kseniia Tvstereos <
admin@tvstereos.design
>
CDN77-WARSAW
Datacamp Ltd. technical staff
Datacamp Limited
Mazovia
Warsaw
00-202
Poland
P1210376.jpg: 08/01/19; 02:48pm; Panasonic DMC-FS4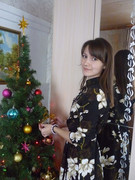 P-20181113-125106-BF.jpg: 13/11/18; 12:51pm; DMC-FS4 ASUS_Z00UD