.... from DMF-Spam in german
Greetings, dear stranger !!!
How is your mood? I would like to meet you .. I am interested in our acquaintance !!
You can call me Tatyana! I like to play sports and like to go hiking !! I'm an unmarried girl ... I haven't had a long term relationship for a long time. I am interested in getting to know you better ..
If you respond to my letter, then I can tell you more about myself ...
I want to believe that you want to continue our communication ..
I would love to exchange photos !!
Received: from [185.183.107.228] (helo=185.183.107.228) by 391171 with esmtpsa (TLS1.0:ECDHE_RSA_AES_256_CBC_SHA1:256) (Exim 4.89)
From: Die Sonne <
k1sskam@qpmail.bar
>
Reply-To: Schatz <
k1sskam@yandex.com
>
Date: Fri, 11 Jun 2021 06:16:28 +0300
M247-LTD-Vienna
M247 LTD Vienna Infrastructure
GLOBALAXS Wien NOC
Louis-Häfliger-Gasse
1210 Wien, Austria
IMG33549.jpg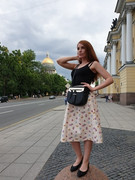 ....... Greetz from Sankt Petersburg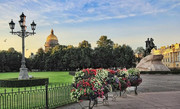 ..... RPO is Tinochka Ermilova/Тиночка Ермилова from Sankt Petersburg
.instagram.com/tamara_terziyan/
https:/ /vk.com/id223424
https:/ /vk.com/tamara_terziyan
.facebook.com/tamaraterziyan